Event
【Deadline】2023/10/16-10/17 Research Reactor Physics Experiment at NSRR, Nuclear Science Research Institute, Japan Atomic Energy Agency
Duration
Oct.

16

,

2023

to

Oct.

17

,

2023
Purpose and Outline
The Nuclear Safety Research Reactor (NSRR) at the Nuclear Science Research Institute of the Japan Atomic Energy Agency (JAEA) is one of the research reactors, commonly known as the TRIGA reactor, built by GA of the United States as a dedicated reactor for studying the safety of fuels used in nuclear power plants.
In this practical training, students learn how to perform criticality proximity experiments using the NSRR, how to calibrate control rods using the positive period method and the drop method, and also experience reactor operation by actually operating control rods and other equipment.
The objective is to understand reactor physics theory through practical training.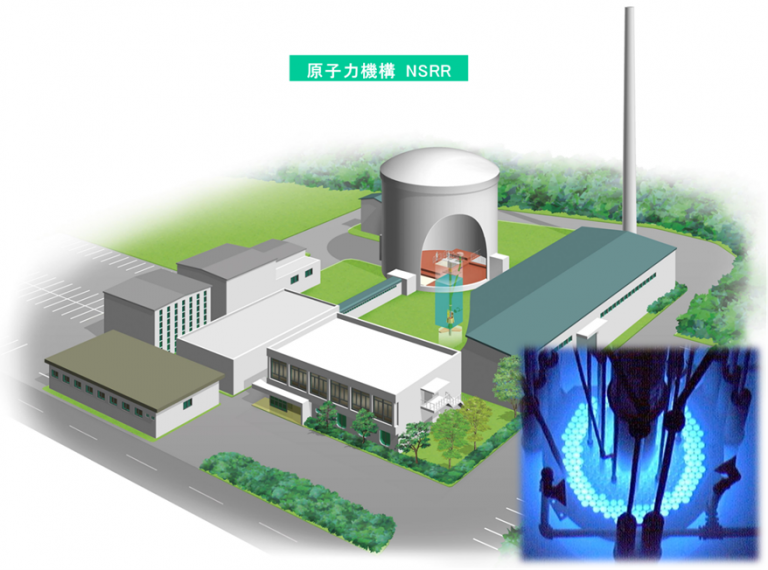 Schedule
Monday, October 16 – Tuesday, October 17, 2023
Location
JAEA, Nuclear Science Research Institute, NSRR Reactor Facility
2-4,Shirakata Shirane, Tokai-mura, Naka-gun, Ibaraki-ken 319-1195, Japan
https://drrta.jaea.go.jp/2/23.htm
For access to JAEA/Nuclear Science Research Institute, please refer to the following website.
https://www.jaea.go.jp/04/ntokai/access.htm
PPractice plan
The practical training consists of classroom lectures and laboratory experiments.
About NSRR (classroom and field trip)
Critical proximity (classroom and hands-on)
Control rod calibration (classroom and hands-on)
Reactor Operation (classroom and hands-on)
Admission Capacity
7 degrees
Entry qualifications
College of technology students, university students, graduate students, and working adults from all over Japan.
Travel expenses will be reimbursed. If you are able to participate at your own expense, please let us know.
*JAEA accommodations are available.
However, travel expenses cannot be provided to non-students.
Application period
Friday, September 15, 2023 Deadline
Prior learning
Please study the following study materials in advance and submit them to the ANEC office (aneoffice@hokudai.eng.ac.jp) by Tuesday, October 10, 2012. Any format is acceptable.
01 Nuclear Reactor Engineering
▶︎Introduction to Nuclear Reactor Engineering I – How Reactors Work (Go Chiba)
▶︎Introduction to Nuclear Reactor Engineering II -Various Reactors- (Go Chiba)
▶︎ Nuclear Reactor Engineering I -Fission Chain Reaction and Criticality- (Go Chiba)
▶︎ Reactor kinetics (Go Chiba)
▶︎ Research Furnace Physics Experiment (Yuiko Motome)(Study materials are being prepared and will be available in June)
Deadline.
Precautions
・If you have a fever, etc. in the two weeks prior to the practical training, please refrain from participating in the practical training.
If you have any questions,
Contact: Secretariat of ANEC, Hokkaido Univ.
     (In the Center for Advanced Nuclear Safety Research and Education, Faculty of Engineering, Hokkaido University)
     Email: anecoffice@eng.hokudai.ac.jp
Please contact us at.